Free Training by Stefan Ceman
Watch the training here:
US ebike market has finally woken up and is growing every year. Three Million Americans a month are searching for e-bike-related stuff online. On the other hand, the shops, dealers, and direct brands are stressed out. Even some big players have made mistakes and will have problems. There is economic uncertainty, and some companies will go down during times like these.
But trust me, somebody will go up because these are the best moments for those who want to grab the market share. If that´s you and if you want to know what is really happening in this market and how to take advantage of it, join me for free training, where I will show you information that will help you succeed. This will be vital information that you can´t get anywhere else. 2023 will be critical for your growth, and what you do right now will determine your market position now and in the following years. So if you want to join this free training, register now. Join Ebike Steve To Learn How To Take Advantage Of The Growing US Ebike Market And Get Ahead Of Your Competition In 2023!
If you want to have the latest data about the U.S. ebike market, make sure to get the USA Ebike Market GameChanger Report & Training: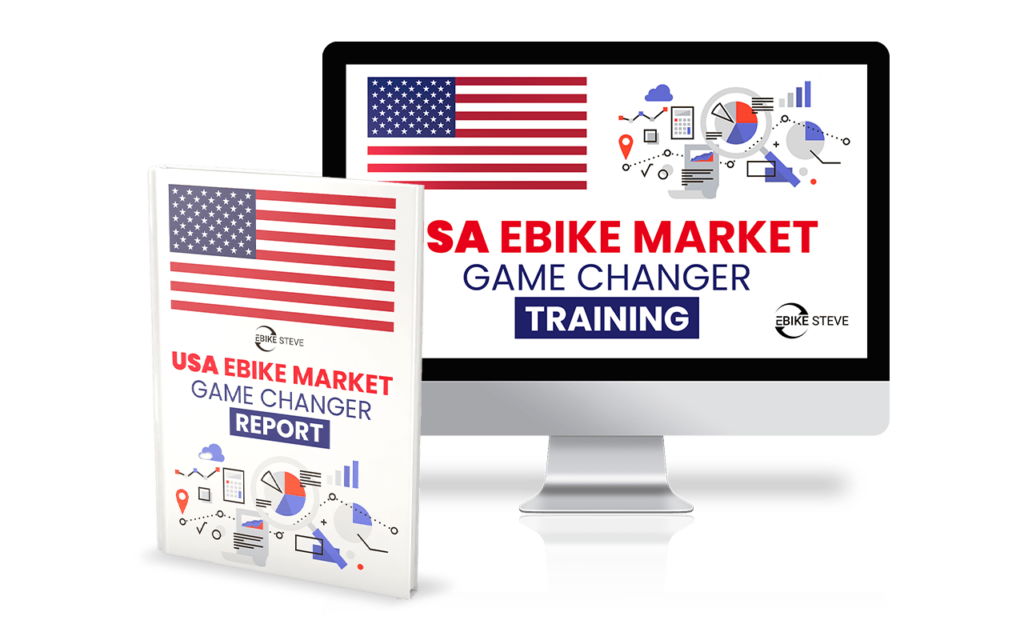 USA EBIKE MARKET GAME CHANGER REPORT & TRAINING
GET REAL MARKET DATA TO GROW YOUR EBIKE BUSINESS IN THE UNITED STATES AND MAKE GREAT STRATEGIC DECISIONS!
We believe that this new US ebike market report offers fresh and unique insight into this dynamic marketplace. It will provide crucial information to help companies stay ahead of the competition and better serve their customer base. With this new report, companies can make better decisions about investments in their ebike products and services in the US market. We are confident that this report will be an invaluable tool for businesses looking to succeed in the US ebike market. Grab yours now!
Get the report, online training, and one-on-one consultation to implement this data in your business.
#ebike #market #usa #businness #opportunity #stefanceman #ebikesteve #onlinetraining
Stefan Ceman – Ebike Business Consultant Founder of EbikeSteve.com and Ebike Future Conference https://www.ebikesteve.com